ARTISTS - ROSÁRIO REBELLO DE ANDRADE
 
I am compulsively attententive related to everything that surrounds me. My intuition focuses on what – I think – can open moments
of light. I register those moments, try to translate them into what makes internal sense to me. An interior one.
Since I remember myself it is like this: trying to find the hidden side of things and give them a function. The light should be the unifying point. Thus in what cannot be seen in it.
This isn't always possible.
My work seeks for possibilities. I try not to be stuck to a style or to its formal side. More important is how to make visible, with clarity – through painting, drawing, sculpture site-specifc, etc. – the invisible side of things.
Installation
7th International Biennial for Sculpture and Drawing Caldas da Rainha
Red Clay, 2500 kg
Variable Size
1997
Seventy Times Seven
Installation View IHK, Würzburg
A4 Paper Sheets
Variable Size
2005-2015
Imaginary City/7
Oil on Wood
30 x 20 cm
2012
Untitled
Graphite on Hand Made Paper
21 x 15 cm
2016
Maritime Routes [Exhibition Detail, Casa da Cerca, Almada]
Steel Nails, Thread and Graphite on Wall
Variable Size
2015
Maritime Routes [Exhibition View, Casa da Cerca, Almada]
Steel Nails, Thread and Graphite on Wall
Variable Size
2015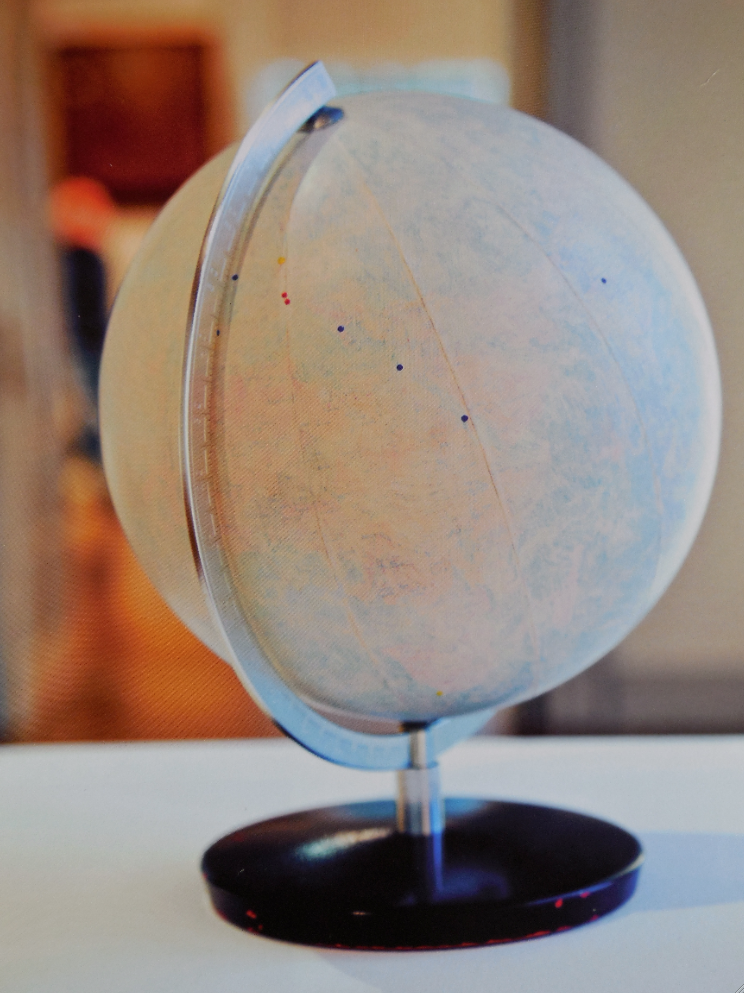 Untitled (The Shadow of the Clouds)
Acrylic Paint on Globe
34 x 28 x 30 cm
Work in Progress
Charity Road
Oil on Canvas
125 x 100 cm
2012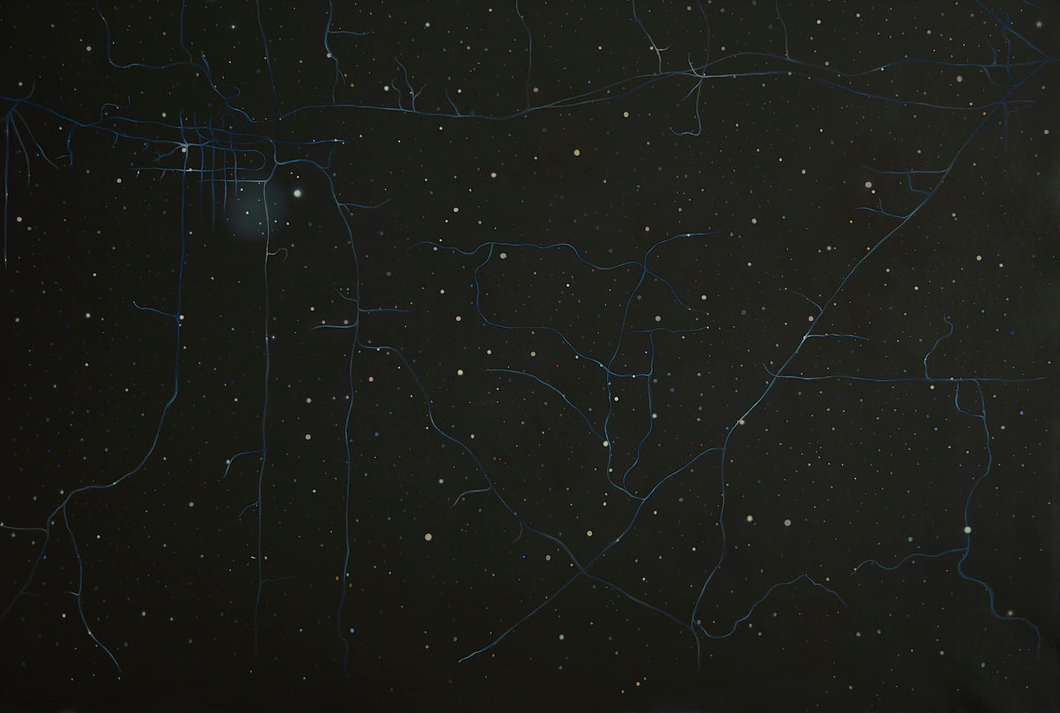 Delight
Oil on Canvas
140 x 100 cm
20111/2012
Untitled
Gold Leaf on Digital Print
96 x 70 cm
2015
Contrail - daily mail co.uk article
Graphite on Arches paper,
34 x 28 cm
2012
Contrail - 13829a15afbi0
Graphite on Arches paper
31 x 28 cm
2012